La carte :
Non Title Match
The Brain Busters (Arn Anderson & Tully Blanchard) (w/Bobby Heenan) vs. The Hart Foundation (Bret Hart & Jim Neidhart)
Singles Match
Dusty Rhodes vs. The Honky Tonk Man (w/Jimmy Hart)
Singles Match
Mr. Perfect vs. The Red Rooster
Six Man Tag Team Match
Rick Martel & The Fabulous Rougeaus (Jacques Rougeau & Raymond Rougeau) (w/Jimmy Hart & Slick) vs. The Rockers (Marty Jannetty & Shawn Michaels) & Tito Santana
WWF Intercontinental Title Match
Rick Rude (w/Bobby Heenan) (c) vs. The Ultimate Warrior
Six Man Tag Team Match
Andre The Giant & The Twin Towers (Akeem & The Big Boss Man) (w/Bobby Heenan & Slick) vs. Demolition (Ax & Smash) & King Duggan
Singles Match
Greg Valentine (w/Jimmy Hart) vs. Hercules
Singles Match
Jimmy Snuka vs. Ted DiBiase (w/Virgil)
Tag Team Match
Brutus Beefcake & Hulk Hogan (w/Miss Elizabeth) vs. Randy Savage & Zeus (w/Sensational Sherri)
_________________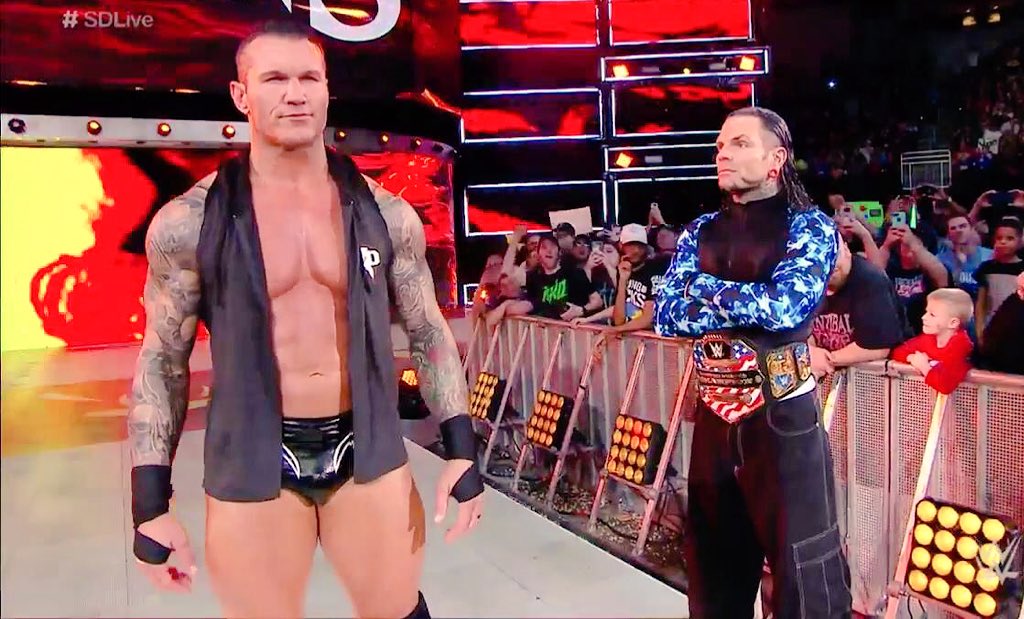 FTF Wrestling
Membre de la secte de l'amour
Date d'inscription

:
12/02/2017
Devise

:
Fight for your dreams, and your dreams will fight for you

Sam 22 Juil 2017 - 16:00
Belle ambiance pendant l'entrée de Dusty Rhodes
Et beau coup de guitare de Jimmy Hart sur le Honky Tonk Man
Shawn Michaels
Rick Rude
Par contre, je sais pas si l'Ultimate Warrior connait pas les règles ou alors il est juste con
Il tape quand même Rude avec la ceinture sous les yeux de l'arbitre
Heureusement qu'à cette époque ça passe
C'était pas mal avec l'invité spécial et Greg Valentine
C'est fou mais j'avais jamais entendu parler de ce Zeus
On voit bien que la star de la fédération, c'est Hogan
Même si Savage est mieux
Hogan qui fait un Atomic Drop à Sensational Sherri
ET ENCORE UNE FOIS, MISS ELIZABETH EST MAGNIFIQUE
_________________
- GODDESS IN THE BANK -
Date d'inscription

:
22/11/2009


Sam 22 Juil 2017 - 22:42
T'es amoureux de Miss ?
_________________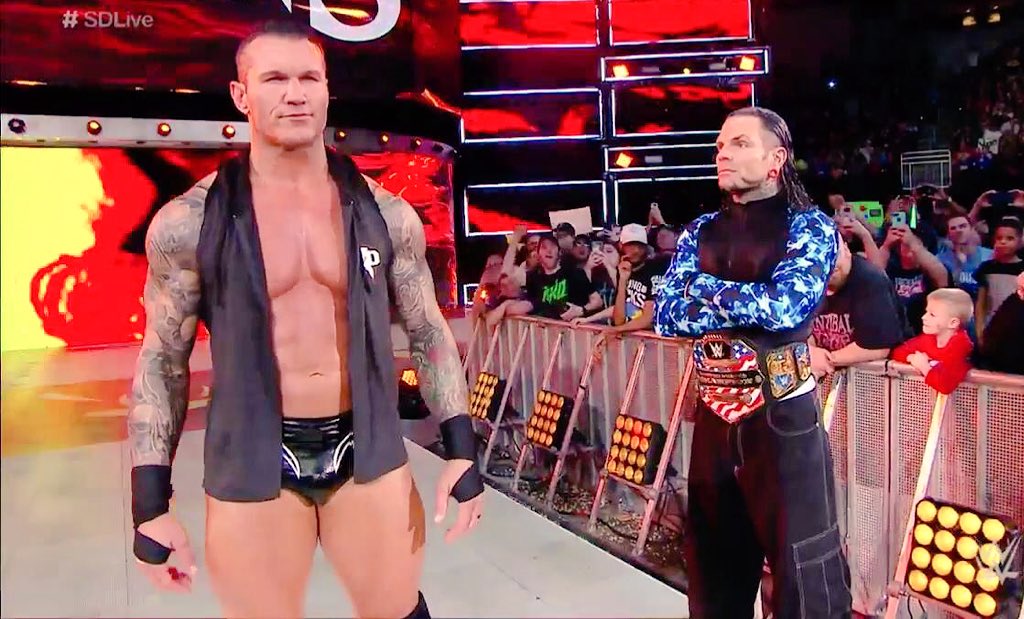 FTF Wrestling
Membre de la secte de l'amour
Date d'inscription

:
12/02/2017
Devise

:
Fight for your dreams, and your dreams will fight for you

Dim 23 Juil 2017 - 0:19